Worktag templates are now available on the FDM Dashboard in Workday to help streamline new worktag requests. Staff should utilize these templates when requesting a new worktag value in Workday. To access the templates, navigate to the "Other Resources" section on the Financial Initiative/Activity tab on the FDM Dashboard as shown in the image below: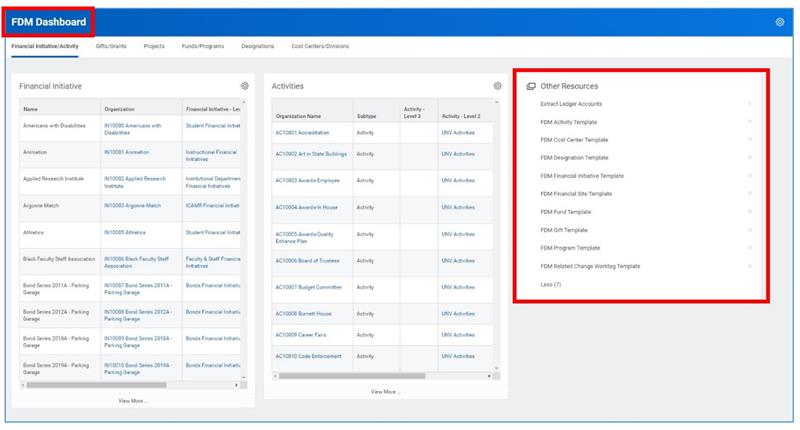 If you need to make a modification to an existing worktag, select the "FDM Related Change Worktag Template" option from the list.
Please visit the kNEXT Finance & Budget webpage for additional template descriptions and other details regarding the Foundation Data Model (FDM).